NEP's portfolio is comprised of investments in companies that are typically already generating positive cash flow, but whose leaders can benefit from partnering with NEP. NEP only engages in friendly negotiated transactions with management.
While open to considering all types of businesses, NEP targets four sectors in which the firm's principals have particular expertise:
Distribution
Manufacturing
Service
Finance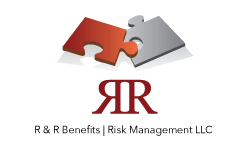 R & R Benefits Risk Management LLC is a full-service insurance brokerage offering companies and governmental organizations insurance, employee benefits package and claims analysis and improvements. R & R Benefits proactively assesses client needs and provides risk management solutions while reducing premiums. NEP's initial fund made an investment in R&R in January, 2016. On behalf of the fund investors, NEP partnered with the management team (who remain in place long term) to drive value at R&R through the following:
Providing board oversight and support
Accelerating organic growth through new client referrals
Negotiating and representation with banks and other stakeholders
Recruiting and developing talent
---

Royal Excursion is a leading charter bus and luxury transportation provider in Northern Indiana and the greater Midwest. Royal Excursion is known for the quality and selection of their fleet, a steadfast focus on safety, and a reputation for reliability. NEP's initial fund made an investment in Royal Excursion in July, 2016. On behalf of the fund investors, NEP partnered with the management team (the founder will continue to lead the company for the long term) to drive value at Royal Excursion by:
Providing board oversight and support
Exploring and evaluating non-organic growth opportunities
Negotiating with lenders and other key suppliers
Supporting management with budgetary and other financial insight
---

Strategic Athlete Initiatives LLC (SAI) is a full-service boutique sports, entertainment, and media representation agency located adjacent to Notre Dame* in the heart of Big Ten and Mid-American Conference country. SAI's roots in corporate finance and private equity provide clients with the resources needed to manage their contracts, finances, and brands. SAI offers multi-sport services in hockey, basketball, football, golf and baseball. Strategic Athlete Initiatives LLC was organized as a partnership between founder Michael A. Stockrahm and a fund controlled by Norris Equity Partners LLC in September 2016. SAI offers clients:

Responsive and personalized representation with a specialized focus on meeting individual objectives
Expert negotiation and counsel through its experienced legal and professional team
Sponsorship and branding opportunities both within and outside of the NEP private equity network
Post-retirement career options by leveraging the NEP private equity network
Peace of mind to the academic institutions and professional sports employers through its focus on ethics, transparency, and compliance
*no affiliation to the University of Notre Dame
---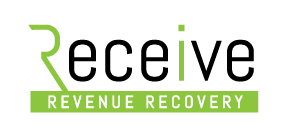 Receive is a locally owned, professional receivables management and collections firm headquartered in South Bend, Indiana. Receive has been helping clients maximize cash flow since it was founded in 1999. Receive offers a flexible collections approach that balances collections rates with clients' reputations. Receive offers their clients:
A tenured team of professionals with significant experience in collections strategies, client service, legal, and regulatory compliance.
Efficient and cost-effective corporate structure featuring in-house legal services.
Experience with both softer collections strategies and more aggressive legal strategies.
Strong track record, 17 years of success in the Michiana area with a focus on larger healthcare companies and small to middle market businesses.
All collections service agreements are tailored to the individual client.
---