Benjamin C. Norris
Managing Member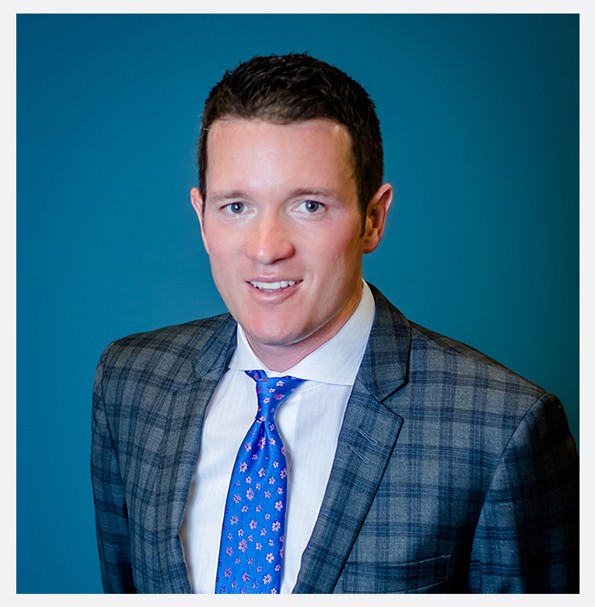 Benjamin C. Norris is the managing member and founder of Norris Equity Partners.
Ben founded NEP in 2015 following a successful career of nearly 15 years as a commercial banker. He most recently originated and managed the largest and most profitable loan portfolio of $195 million for one of Indiana's largest banks.
Mr. Norris oversees all of NEP's investments and is responsible for managing the firm's diversified portfolio. He drives the growth and overall strategic direction for the firm.
Mr. Norris is a board member of the Penn-Harris Madison Educational Foundation and has volunteered his time with Big Brothers Big Sisters of St. Joseph County and the Arthritis Foundation. He has also been a guest lecturer at the Judd Leighton School of Business and Economics' Entrepreneur Lecture Series at Indiana University-South Bend. In addition to being a published business author with the Journal of International Banking Law & Regulation, Mr. Norris was named to the 40 Under 40 list by the St. Joseph County Chamber of Commerce in 2012.
Mr. Norris earned an MBA with honors from Capital University's School of Management, with a focus on Business and Economics. Prior to that, he earned his BA in Mathematics from the University of Cincinnati.
Mr. Norris is a marathon runner and has called Indiana home since 2006.
Dan Anglin
Senior Advisor
Dan Anglin is a graduate of The University of Virginia (Phi Beta Kappa) and Columbia Business School. During his investment career Dan has worked for Fidelity Investments, Bankers Trust, and The Oakmark Family of Funds. Since 2000 Dan has served as a managing member of The Prince Henry Group, a family of private partnerships investing in a wide gamut of total return asset classes on a global basis. Dan uses his expertise and experience in managing funds to assist NEP and its funds in governance, compliance, and investment policy.
Dan serves as a director for The Prince Henry Foundation, the National Summer Learning Association, and the Dallas Urban Debate Association. Most importantly, Dan is married to Stephanie, and they have an adored daughter, Olivia, and a treasured son, Jack.
Chris Craft
CFA, CTP, MBA - Senior Advisor
Chris is President & Chief Operating Officer of 1st Source Bank's Specialty Finance Group (SFG). He leads a nationwide team that now has over $2 Billion in aircraft, construction equipment and fleet vehicle (car, truck, van, bus) loan/lease outstandings. Previously Chris served Michiana area businesses as Senior Vice President & Commercial Banking Regional Manager, with Lakecity Bank and as Senior Vice President & Corporate Banking Team Leader, with National City Bank (now PNC). NEP benefits from Chris' C-Suite experience in capital markets, financing arrangement, and team building.
Earlier he held corporate banking roles with National Bank of Detroit (NBD now JP Morgan Chase) and 1st Source Bank. Chris's numerous volunteer activities include past service as Director of the Greater Elkhart Area Chamber of Commerce, South Bend Symphony and Friend's of the Snite Museum Boards, Notre Dame MBA Alumni Association Regional Leader, IUSB Business School Advisory Board, President IUSB Alumni Assocation and Chairman of the Indiana University Alumni Association. Chris has earned the Chartered Financial Analyst (CFA) and Certified Treasury Professional (CTP) designations and is an Elkhart Leadership Academy Graduate. He holds a BS, in Management, from Indiana University and an MBA, in Finance, from the University of Notre Dame. He has served as a guest speaker, at both universities.
Michael A. Stockrahm
Senior Advisor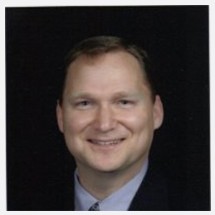 Typically acting as Chief Restructuring Officer, Court-appointed Receiver or Broker, Mike considers a deep and true honor to work with owners and employees to generate equity value while growing retaining Michiana businesses and local jobs. After two decades of successful operational, legal, credit, banking and turnaround leadership, Mike created his own firm as a high impact resource for distressed companies in 2008. Wall Street goals accomplished with a Main Street price are part of the world of corporate renewal making Mike a unique asset for NEP. This broad background as a private investor, asset manager, business owner and activist consultant round out a deep resume of prior success and knowledge. NEP and its investment targets benefit from Mike's experience and network. His success in a number of high profile distressed situations also benefits NEP's investment committee in identifying potential operating risks and addressing them quickly. Mike's company has become the leading turnaround firm in the area and continues to earn that reputation with results that benefit the area and NEP.
Born in Linton, Indiana, to World War II veteran parents, Mike received his finance degree from Notre Dame in 1987. His MBA came from Northern Illinois University in 2001. Mike and his family enjoy hockey, travel, and donations of their time and treasure to many local causes and churches.
Tiffiney Gray
Director & Operating Partner at Receive
Tiffiney was born and raised in Niles, Michigan. She graduated from Niles High School and continued her education and basketball career at Western Michigan University where she graduated with a degree in Business Management. Tiffiney joined NEP in February, 2017 as Vice President and full-time operating partner at newly acquired portfolio company Receive.
In addition to leading business development at Receive, Tiffiney will also provide managerial and media consulting to NEP and its other portfolio companies. Previously she spent 23 years in media sales and management, working in various areas including radio, television and internet supporting her clients through the ever-changing environment. Tiffiney brings with her a vast business background as well as her drive and hard work she developed over the years. Tiffiney is involved with her community and believes in giving back. She is the current chairperson of the Tip Off For Heart, the annual Coach Mike Brey fundraising event for the American Heart Association. In addition to Tip Off, she is involved with the rest of the American Heart Association events through-out the year. In addition she is involved with her parish, St. Monica, and school, Mishawaka Catholic, in all areas of volunteering from retreats to coaching. She has also volunteered for fundraising events for Humane Society, Kelly Cares Foundation, St. Jude's Hospital, MDA ride, Northern Indiana Food Bank, Marian High School, Board Member of the Multi-Cultural Involvement Council, mentoring and tutoring at Fresh Start, and the Get Out To Vote Drive in her community.
Tricia (Leonard) Mentock
Director & Operating Partner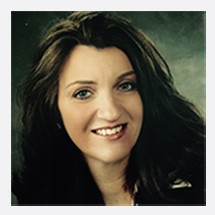 Tricia joined NEP in early 2017 as a Director and Partner at portfolio company R&R Benefits/Risk Management LLC. Most recently, she was a Partner at Cassady Neeser & Brasseur, where she spent the last 24 years, and member of The Horton Group after the two merged in 2012. NEP benefits from Tricia's extensive network, experience in risk assessment and management, as well as her experience attracting talent and leading teams.
Throughout her career, Ms. Mentock has built a stellar reputation as an experienced insurance professional specializing in the total cost of risk in construction and manufacturing. She is regarded as one of top performers within the commercial real estate insurance sector throughout Northern Indiana and Southern Michigan.